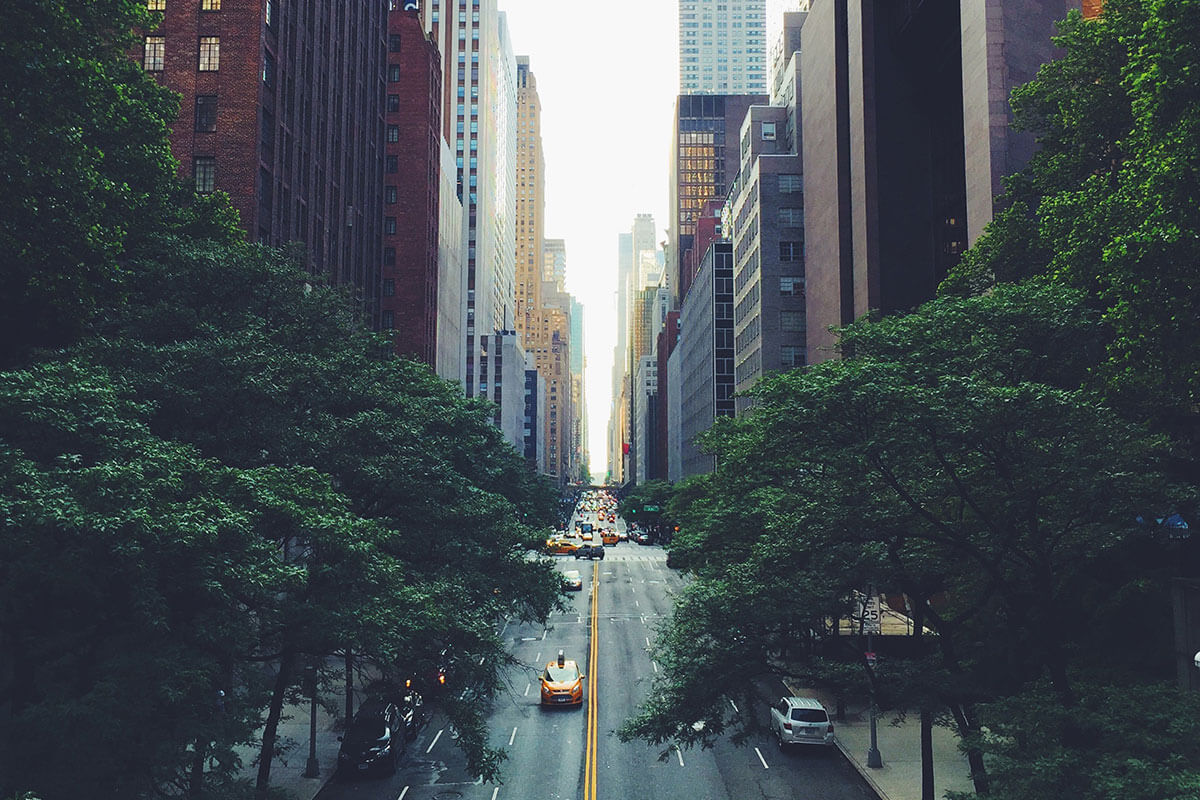 Our Income Unmatched Guarantee
We're so confident in our ability to maximize your property's performance, that if we don't meet or surpass AirDNA's projected income for your property in the first year, we will credit you the difference, up to $5,000.
Click here for more information.
Schedule A Call With UsToday!
Running an Airbnb Business is Tough
What starts out as an exciting new adventure toward financial independence can quickly turn into an overwhelming series of endless tasks.
Do Any of These Sound Familiar?
You need an Airbnb Property Manager. Let us help.
Experience Hassle-Free Hosting
Unlock the potential of your property without the daily grind. Let our expert team manage your short-term rental, ensuring optimized pricing, impeccable cleaning, and top-notch guest experiences. Why wait? Boost your income and elevate your property's reputation by partnering with us today!
Why Choose Weekender Management?
The journey of real estate and short-term rentals is both thrilling and challenging, and at Weekender Management, we've traveled that path ourselves. Our firsthand experience uniquely positions us to guide you through every twist and turn of this journey.
Competence
With over a decade of combined expertise in real estate and hospitality, our founders bring entrepreneurial success, bolstered by a robust legal foundation and Ivy League credentials.
Focus
Our specialization is solely in short-term rentals. Without the distraction of long-term leases, we guarantee undivided attention to maximize your property's potential.
Experience
Our passion isn't derived from books or theories. As seasoned real estate investors, our love for short-term rentals stems from our personal, successful ventures in the market.
Thoroughness
Beyond mere management, we offer comprehensive guidance in the legal, compliance, and design facets of this business. Let us navigate the intricacies of the short-term rental market with you.
Unlock the True Potential of Your Short-Term Rental Business
From novice Airbnb hosts to veteran vacation rental owners, Weekender Management is equipped to assist every step of the way. It's time to shift from feeling swamped to truly relishing your Airbnb venture's rewards.
Personalized Service Tailored to Your Ambitions
Every dream is unique. Whether it's supplementary income for bills, a lavish vacation, or a march towards financial independence, we delve deep to understand your goals. This personal touch sets us apart from generic short-term rental management firms.
Redefining Property Management Excellence in Arkansas
We didn't launch Weekender Management to blend in with the crowd. Our vision is to facilitate your success while minimizing vacation rental management hassles. We provide expert guidance to property owners in Fayetteville, Bentonville, Bella Vista, Rogers, Springdale, Siloam Springs, and all of Northwest Arkansas. By partnering with our experienced team, you can cherish the sweet success of your Airbnb venture, stress-free.
Why wait to bring your property dreams to fruition? Reach out to Arkansas' forefront property management company specializing in short-term rentals. Let's elevate your Airbnb aspirations together!
You can own a successful Airbnb business!
Our Philosophy
At Weekender Management, we stand beside property owners in Northwest Arkansas, guiding them towards financial freedom via short-term rental triumphs. The vacation rental landscape can be intricate and overwhelming, but we're here to simplify. Our all-encompassing Airbnb property management services can transform your property into a flourishing venture, liberating you to pursue your passions.
Your Comprehensive Property Management Ally
Distinguished as a leading Airbnb property management beacon in Northwest Arkansas, our commitment lies in delivering unparalleled service to our clientele. We manage every facet of your short-term rental venture, from seamless guest interactions and reservations to pristine cleaning and meticulous maintenance. Let our seasoned squad take the reins, granting you the peace to chase after your dreams.
Transparent Pricing with Unmatched Flexibility
Our pride resides in straightforward pricing without nickel-and-diming. Our management rates are competitive, ensuring you increase profitability without compromising management quality. Plus, we offer the flexibility for you to use your property as you wish, whether it's your own vacation home or a full-time vacation rental business.
Customized Solutions for Optimal Results
Every property has its own unique story. Our services are crafted not as a one-size-fits-all but molded to your distinct property and investment needs. Our objective? Maximize your revenue and pare down your concerns. With Weekender Management, your property's potential is handled by a team singularly vested in your prosperity.
Simplifying Airbnb Management
Airbnb has transformed the way we travel, paving an avenue for property owners to capitalize on new opportunities. Dive into this wave with Weekender Management at the helm, ensuring smooth sailing for your Airbnb venture. We're your comprehensive solution, allowing you to reap the fruits of a booming vacation rental industry.
Embark on Your Journey Now
Is the allure of hassle-free property management beckoning? Kickstart your expedition: Click the button below to get a free income analysis of your property or go ahead and schedule a call with us to get started. Let Weekender Management turn your Airbnb into a thriving business.
Don't let the intricacies of managing your Airbnb overshadow its potential. Embrace the economic liberation offered by short-term rentals, bolstered by the expertise of Weekender Management. Get started now by clicking one of the buttons below.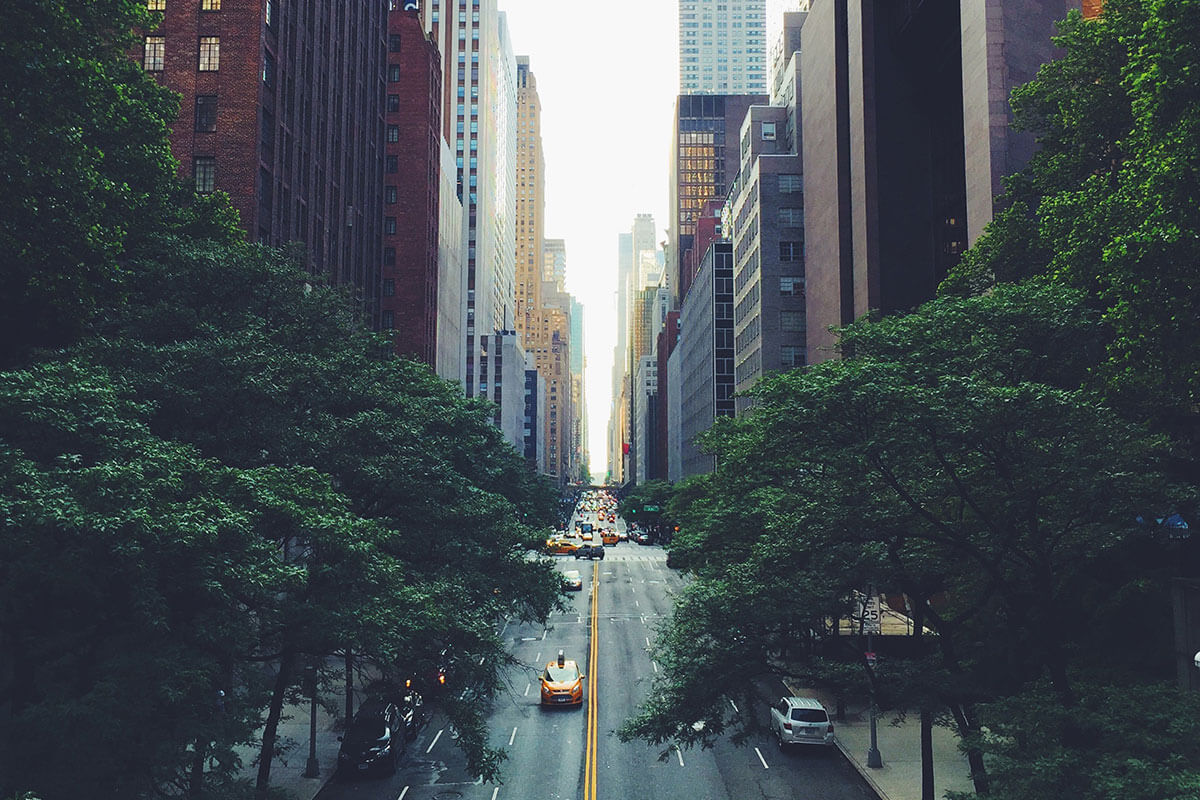 Our Unmatched Guarantee
Trust is the foundation of our partnership, and our guarantee exemplifies this commitment. We're so confident in our ability to maximize your property's performance, that if we don't meet or surpass AirDNA's projected income for your property in the first year, we will credit you the difference, up to $5,000.
Integrity
At the heart of our property management services is an unwavering commitment to excellence. We take immense pride in ensuring every short-term rental experience is seamless and superior.
Commitment
In the dynamic world of short-term rentals, our devotion stands as a beacon of dependability for property owners and guests alike. We understand the unique challenges of this industry and rise above them to deliver exceptional experiences.
Each property we manage is a reflection of our meticulous attention to detail and high standards. Through unwavering commitment, we've forged lasting relationships and a reputation that speaks to our passion and expertise.
Setting Your Mind at Ease
We understand that the decision to hire a vacation property manager can be a difficult one to make. Perhaps you're worried that you can't afford it, or even if you can, that it won't be worth the cost. Perhaps you don't know what to expect and are nervous about letting someone else manage your business.
So, why should you hire us? Below, we'll discuss some of the most common worries clients have about hiring an Airbnb property manager and how we strive to set your mind at ease.
1. Hiring a property manager is too expensive.
It's undeniable: hiring a property manager isn't free. However, running your Airbnb solo can have hidden costs in terms of time and potential revenue loss. By leveraging our expertise, we aim to boost your income beyond what you could achieve on your own, often surpassing our service fees. Plus, with our commission-based model, our earnings are directly tied to your success.
2. Hiring a property manager won't help my business.
At Weekender Management, we pride ourselves on offering customized solutions. We don't provide generic strategies; instead, we align our services with your unique goals. Our mantra is simple: we prosper only when our clients do, and we're wholly committed to that success.
3. I don't want to be stuck in a long-term contract.
We value your satisfaction above all. If you feel the need to move on, you're free to cancel our services anytime without penalty. While we do ask you to honor any reservations already on the books, we do not lock you into any long-term commitment. If you want to terminate after one day, you're free to do it without penalty. Regardless of when you decide to leave, we ensure a seamless transition, even if it means directing you to another manager.
4. I'm skeptical you can deliver.
Overpromises can lead to disappointments, but as a licensed entity overseen by the Arkansas Real Estate Commission, we're bound by ethics. We assure you of upfront honesty in every interaction and promise only what we can deliver. In addition, through our industry-leading income guarantee, we put our money where our mouth is, providing you assurance in your property's income potential.
5. I've had bad experiences with managers in the past.
If you've had a prior negative experience with a vacation property manager, we'd encourage you to schedule a no-obligation call with us to discuss your needs. If we resonate, fantastic! If not, that's perfectly okay. Our ultimate aim is your contentment, and we won't hesitate to point you toward another manager if it's in your best interest.
6. I'm looking for Airbnb property management near me.
Arkansas is our home. With our roots deeply embedded here, we prioritize community service and local connections. Furthermore, as a service disabled veteran owned small business, service before self is an essential part of who we are. To us, you're more than just a client number; you're a neighbor. As local experts, we're driven by the collective success of our community and our clients.
How We Can Help
From creating a listing and screening guests to handling payments and responding to late-night emergencies, managing a vacation rental can be a handful. Let us take care of all the details so you can relax and enjoy your rental income.
1. Simplify Your Life.
Being an Airbnb host comes with a slew of tasks. We aim to be more than just a property management company. We cover everything — from listing, marketing, and guest communication, to property turnover. Forget the stress of vetting cleaning services or managing guest requests. Enjoy the perks of ownership without the operational headaches.
2. Boost Efficiency.
Experience speaks volumes in property management. We've seen and tackled countless challenges, be it late-night emergencies or guest complaints. Lean on our expertise and stay focused on your priorities. We don't just ease your life; we elevate your business.
3. Save & Earn More.
While saving you money is a priority, we don't stop there. We aim to enhance your earnings as well. Our top-tier Airbnb management tools, coupled with expert pricing strategies and marketing insights, are designed to amplify your revenue. We aim not only to cover our commission but to surpass it, ensuring you get the maximum returns on your investment.
4. Peace of Mind.
Entrust your property to seasoned professionals and sleep easier. Our holistic approach means you can enjoy the dividends of your vacation rental without the accompanying anxieties. Remember, a great property manager doesn't just maintain your asset but actively enhances its value.
Ready to elevate your vacation property experience? Dive into our range of services today!
Most people miss out on the financial freedom an Airbnb business can provide because they are too busy to manage it well. At Weekender Management, we'll handle every aspect of your Airbnb, leaving you with a steady stream of income without the stress.
Unlock Your Property's Potential
Discover the Earning Power of Your Property
Dive into a tailored property income analysis, prepared by our licensed real estate broker, to gauge the potential of your short-term rental venture in Northwest Arkansas. This insightful analysis is not a guarantee of future income but a valuable starting point to explore your property's capabilities. Please note, we cater exclusively to properties within Northwest Arkansas.
What About Mid-Term Rentals?
In the ever-evolving landscape of property rentals, mid-term rentals have emerged as a beneficial venture for many property owners. These fully furnished units, available for durations ranging from a month to under a year, present a unique set of advantages that set them apart from traditional short-term rentals. While they are not, as a general rule, as profitable as short-term rentals, there are exceptions to this, making them an endeavor worth considering.
Why Consider Mid-Term Rentals?
Stability: Longer rental terms translate to more consistent income. With mid-term rentals, you're protected from frequent vacancies and market volatilities that might affect nightly rates.
Lower Maintenance: With fewer turnovers compared to short-term rentals, you'll spend less time, effort, and money on cleaning, check-ins, and check-outs.
Diverse Tenant Pool: Attract a broader audience including traveling professionals, students, families in transition, or individuals seeking extended vacations.
Fewer Regulations: Mid-term rentals are typically exempt from the short-term rental regulations that are proliferating in cities across the country.
Our Dedicated Approach to Mid-Term Rentals
We understand the distinct requirements of managing mid-term rentals. Our team provides tailored strategies, ensuring your property is well-maintained, your tenants are satisfied, and your income remains steady. From stringent tenant screenings to timely maintenance checks, we've got it all covered.
An Offer You Can't Resist
To make this opportunity even more enticing, we're offering a reduced commission rate exclusively for our mid-term rental properties. It's our way of ensuring you receive the best service at an incredible value.
Step into the future of property management with us and explore the potential of mid-term rentals. Reach out today and let us guide you through this lucrative journey.
Frequently Asked Questions
Choosing our company to manage your short-term rental means entrusting your property to one of Arkansas's leading management firms. Our foundation rests upon a combined decade of real estate and hospitality experience, Ivy League education, and the discipline and dedication that comes from being a service-disabled veteran-owned business.
We are not only a fully-licensed Arkansas realty firm regulated by the Arkansas Real Estate Commission, but we also offer unique advantages like having an in-house attorney, aiding in compliance navigation, and providing design enhancements. Our comprehensive approach ensures that your property is not only managed, but also enhanced in value and appeal.
Determining the rental pricing for your property is an individualized process spearheaded by our licensed real estate broker, who meticulously evaluates each property we manage on its own merits. Unlike a one-size-fits-all approach, we recognize the unique characteristics of every property and assess similar listings in the market to set a dynamic price range for each day. With the understanding that every day in the short-term rental market carries its own value, we diligently monitor market trends to adjust our prices for seasonality, weekdays, weekends, and special events.
Complementing this tailored approach, we use advanced analytics software that adjusts pricing in real-time based on market feedback and demand spikes. Because at the heart of our service is a simple promise: each property gets individualized attention, and if you don't profit, neither do we.
Our commission structure is transparent and straightforward. For short-term rentals, we charge a 25% commission on the accommodation fee we receive from guests plus expenses. For properties that are exclusively available for mid-term rentals, our commission rate is only 15%. We prioritize clarity and openness in our operations. As a testament to this, our entire contract is available online for public scrutiny. To understand our terms in-depth, you can access and review the contract here.
Ensuring the security and safety of your property is paramount to our operations. Firstly, we have partnered with Autohost to implement a rigorous guest vetting process to ensure that only reputable guests book your property. We also mandate that every guest puts a credit card on file to cover any damages, which act as a deterrent against potential damages. We also maintain insurance to cover any damages a guest may cause.
In addition, regular property inspections are scheduled to ensure everything is in order, and we maintain close partnerships with local maintenance professionals for timely interventions. Our dedicated team is on standby, ensuring that any concerns or issues are addressed promptly to maintain the integrity of your property at all times.
The frequency with which your property will be rented out is influenced by several factors, including its location, the time of year, and current market demand. While we leverage our expertise and marketing strategies to maximize occupancy, it's essential to understand that short-term rental demand can be seasonal and fluctuate based on local events and trends.
Our dedicated team continuously monitors market dynamics and adjusts our promotional efforts to ensure your property achieves optimal booking rates. We strive for the highest possible occupancy while preserving the integrity and value of your property.
If you're curious about the potential of your individual property, we invite you to take advantage of our offer for a free property analysis to gain insights into expected rental frequency and rates.

Handling property maintenance and repairs is integral to our management approach. We operate with a proactive stance, scheduling regular property inspections to identify and address any potential issues before they escalate. Should any maintenance or repair need arise, either from these inspections or reports from guests, we maintain close partnerships with a network of trusted local maintenance professionals to ensure timely and efficient interventions. These professionals are vetted for quality and reliability.
Moreover, we keep a transparent line of communication open with property owners about any significant repairs or costs. Our ultimate goal is to safeguard the value and longevity of your property, ensuring it remains in top condition while minimizing disruptions to rental availability.
We prioritize providing top-tier support for guests to ensure they have a seamless and enjoyable stay. From the moment a guest books a property, they have access to our dedicated guest services team, available to answer any queries or address concerns. Upon arrival, guests receive comprehensive information about the property and the surrounding area to enhance their stay. Should any issues arise, our local support team is on standby to resolve them promptly, be it related to property amenities, maintenance, or general assistance.
Additionally, we offer a 24/7 helpline, ensuring guests can reach out to us at any time for urgent matters. Our commitment is to deliver an exceptional guest experience, fostering positive reviews and repeat bookings for your property.
You'll receive your rental earnings in a streamlined and transparent manner. Every month, we process payments and provide a detailed statement of all rental activity, including bookings, durations, and any incurred expenses. Your earnings are then transferred directly to your designated bank account via electronic funds transfer.
Recently, we've begun experimenting with weekly payouts, aiming to increase the frequency of your returns. If successful, we intend to implement this system for all our clients, ensuring even quicker access to your earnings.
Our advanced property management software also allows owners to track their property's performance and view transactions in real-time. We prioritize transparency and punctuality in all financial dealings, giving you a clear picture of your property's profitability.
We take pride in offering robust guarantees for our services. Firstly, Airdna, the industry's leading provider of short-term rental property income data, sets benchmarks that we confidently strive to meet or exceed. If we are unable to achieve Airdna's estimates for your property, we stand by our commitment: we will credit you the difference, up to a total of $5,000. For a comprehensive understanding of this guarantee, you can review our contract here.
Additionally, we believe in the value of our services so strongly that we don't bind you with rigid contractual terms. You are free to cancel our services at any time, with no termination fees attached. All we request is that you honor the bookings you've secured up until the point of cancellation, ensuring a seamless experience for guests and maintaining our shared reputation for excellence. Our core objective is to serve your interests while maximizing the potential of your property.
To get started, your first step is to schedule a call with us. This initial conversation allows us to understand your needs and provides an opportunity for you to ask any questions. If after our chat, we both feel it's a good fit, we'll arrange a visit to your property. During this visit, we'll provide tailored suggestions to enhance its appeal for potential guests. If you need assistance in design or decoration, our team is equipped to offer guidance and support.
Once everything is in place, we move swiftly. Most properties are listed and ready to welcome guests within just a couple of weeks. Joining us is not just about renting out a property, it's about maximizing its potential with ease and professionalism.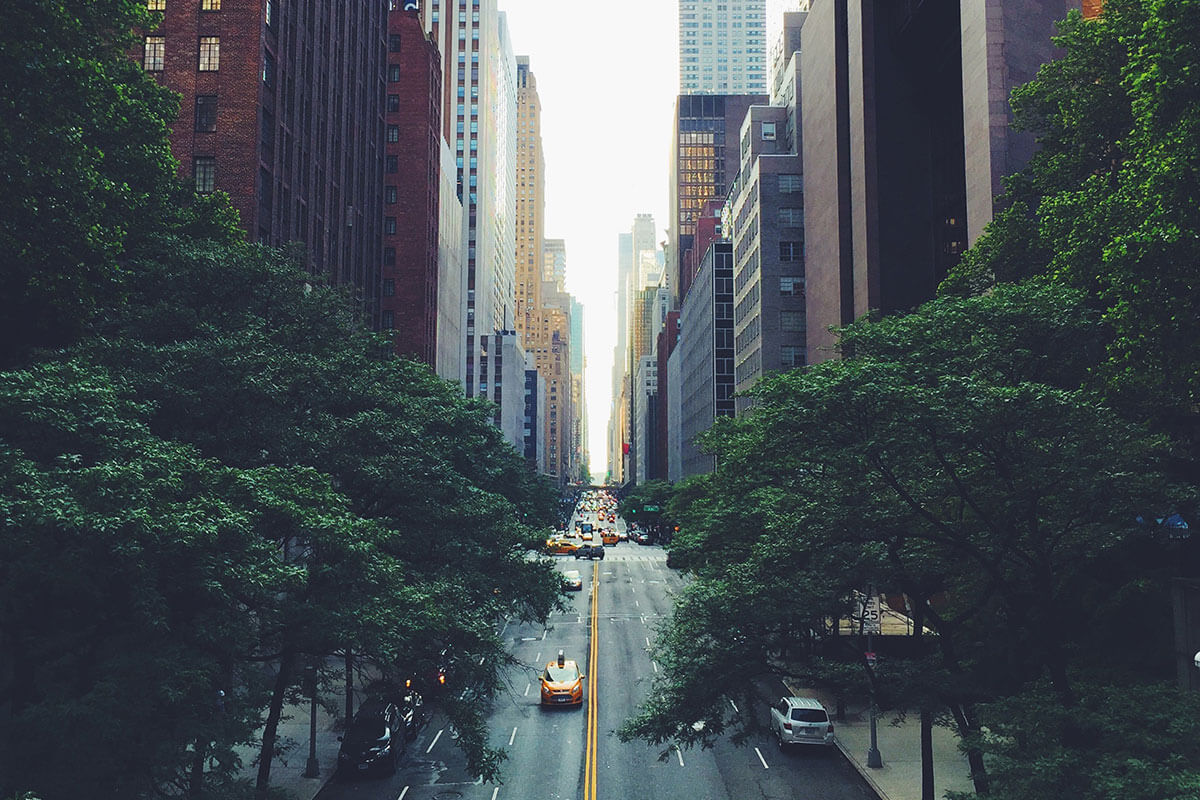 Our Unmatched Income Guarantee
We're so confident in our ability to maximize your property's performance, that if we don't meet or surpass AirDNA's projected income for your property in the first year, we will credit you the difference, up to $5,000.
Please click here for information.