Are you looking to maximize your returns on your short-term rental property?
Experience the difference with Weekender Management – and for a limited time, switch over and enjoy three full months of commission-free service!
Why Choose Weekender Management?
Exceptional Management: We pride ourselves on providing top-tier service, ensuring that both property owners and guests have the best experience possible.
Expert Marketing: With our innovative marketing strategies, your property gets the visibility it deserves, ensuring higher occupancy rates.
Expert Guidance: With a licensed real estate broker and attorney on staff, you can rest easy knowing that your home will be in good hands and remain in compliance with the short-term rental regulations that can cause such headaches for investors.
Transparent Pricing: After the promotional period, enjoy straightforward and predictable pricing. We even keep our contract online for anyone to see.
Limited Time Offer:
Switch from your current management company and pay ZERO commission for your first three months with us. We understand changing management companies can be a hassle and create some anxiety, so we strive to set your mind at ease. This is our way of showing you the value we bring to your property and your wallet. But this offer is only available for the next five clients who switch to us.
Steps to Switch:
Contact Us: Schedule a call to start the process.
Property Assessment: Our team will work with you to assess your property and understand your goals.
Seamless Transition: We ensure a smooth changeover, handling all the details so you don't have to.
Ready to Switch and Save?
Schedule a call below to start enjoying more returns on your property without any commission for three months!
.
Schedule A Call With Us Today!
Most people miss out on the financial freedom an Airbnb business can provide because they are too busy to manage it well. At Weekender Management, we'll handle every aspect of your Airbnb, leaving you with a steady stream of income without the stress.
Frequently Asked Questions
Choosing our company to manage your short-term rental means entrusting your property to one of Arkansas's leading management firms. Our foundation rests upon a combined decade of real estate and hospitality experience, Ivy League education, and the discipline and dedication that comes from being a service-disabled veteran-owned business.
We are not only a fully-licensed Arkansas realty firm regulated by the Arkansas Real Estate Commission, but we also offer unique advantages like having an in-house attorney, aiding in compliance navigation, and providing design enhancements. Our comprehensive approach ensures that your property is not only managed, but also enhanced in value and appeal.
Determining the rental pricing for your property is an individualized process spearheaded by our licensed real estate broker, who meticulously evaluates each property we manage on its own merits. Unlike a one-size-fits-all approach, we recognize the unique characteristics of every property and assess similar listings in the market to set a dynamic price range for each day. With the understanding that every day in the short-term rental market carries its own value, we diligently monitor market trends to adjust our prices for seasonality, weekdays, weekends, and special events.
Complementing this tailored approach, we use advanced analytics software that adjusts pricing in real-time based on market feedback and demand spikes. Because at the heart of our service is a simple promise: each property gets individualized attention, and if you don't profit, neither do we.
Our commission structure is transparent and straightforward. For short-term rentals, we charge a 25% commission on the accommodation fee we receive from guests plus expenses. For properties that are exclusively available for mid-term rentals, our commission rate is only 15%. We prioritize clarity and openness in our operations. As a testament to this, our entire contract is available online for public scrutiny. To understand our terms in-depth, you can access and review the contract here.
Ensuring the security and safety of your property is paramount to our operations. Firstly, we have partnered with Autohost to implement a rigorous guest vetting process to ensure that only reputable guests book your property. We also mandate that every guest puts a credit card on file to cover any damages, which act as a deterrent against potential damages. We also maintain insurance to cover any damages a guest may cause.
In addition, regular property inspections are scheduled to ensure everything is in order, and we maintain close partnerships with local maintenance professionals for timely interventions. Our dedicated team is on standby, ensuring that any concerns or issues are addressed promptly to maintain the integrity of your property at all times.
The frequency with which your property will be rented out is influenced by several factors, including its location, the time of year, and current market demand. While we leverage our expertise and marketing strategies to maximize occupancy, it's essential to understand that short-term rental demand can be seasonal and fluctuate based on local events and trends.
Our dedicated team continuously monitors market dynamics and adjusts our promotional efforts to ensure your property achieves optimal booking rates. We strive for the highest possible occupancy while preserving the integrity and value of your property.
If you're curious about the potential of your individual property, we invite you to take advantage of our offer for a free property analysis to gain insights into expected rental frequency and rates.

Handling property maintenance and repairs is integral to our management approach. We operate with a proactive stance, scheduling regular property inspections to identify and address any potential issues before they escalate. Should any maintenance or repair need arise, either from these inspections or reports from guests, we maintain close partnerships with a network of trusted local maintenance professionals to ensure timely and efficient interventions. These professionals are vetted for quality and reliability.
Moreover, we keep a transparent line of communication open with property owners about any significant repairs or costs. Our ultimate goal is to safeguard the value and longevity of your property, ensuring it remains in top condition while minimizing disruptions to rental availability.
We prioritize providing top-tier support for guests to ensure they have a seamless and enjoyable stay. From the moment a guest books a property, they have access to our dedicated guest services team, available to answer any queries or address concerns. Upon arrival, guests receive comprehensive information about the property and the surrounding area to enhance their stay. Should any issues arise, our local support team is on standby to resolve them promptly, be it related to property amenities, maintenance, or general assistance.
Additionally, we offer a 24/7 helpline, ensuring guests can reach out to us at any time for urgent matters. Our commitment is to deliver an exceptional guest experience, fostering positive reviews and repeat bookings for your property.
You'll receive your rental earnings in a streamlined and transparent manner. Every month, we process payments and provide a detailed statement of all rental activity, including bookings, durations, and any incurred expenses. Your earnings are then transferred directly to your designated bank account via electronic funds transfer.
Recently, we've begun experimenting with weekly payouts, aiming to increase the frequency of your returns. If successful, we intend to implement this system for all our clients, ensuring even quicker access to your earnings.
Our advanced property management software also allows owners to track their property's performance and view transactions in real-time. We prioritize transparency and punctuality in all financial dealings, giving you a clear picture of your property's profitability.
We take pride in offering robust guarantees for our services. Firstly, Airdna, the industry's leading provider of short-term rental property income data, sets benchmarks that we confidently strive to meet or exceed. If we are unable to achieve Airdna's estimates for your property, we stand by our commitment: we will credit you the difference, up to a total of $5,000. For a comprehensive understanding of this guarantee, you can review our contract here.
Additionally, we believe in the value of our services so strongly that we don't bind you with rigid contractual terms. You are free to cancel our services at any time, with no termination fees attached. All we request is that you honor the bookings you've secured up until the point of cancellation, ensuring a seamless experience for guests and maintaining our shared reputation for excellence. Our core objective is to serve your interests while maximizing the potential of your property.
To get started, your first step is to schedule a call with us. This initial conversation allows us to understand your needs and provides an opportunity for you to ask any questions. If after our chat, we both feel it's a good fit, we'll arrange a visit to your property. During this visit, we'll provide tailored suggestions to enhance its appeal for potential guests. If you need assistance in design or decoration, our team is equipped to offer guidance and support.
Once everything is in place, we move swiftly. Most properties are listed and ready to welcome guests within just a couple of weeks. Joining us is not just about renting out a property, it's about maximizing its potential with ease and professionalism.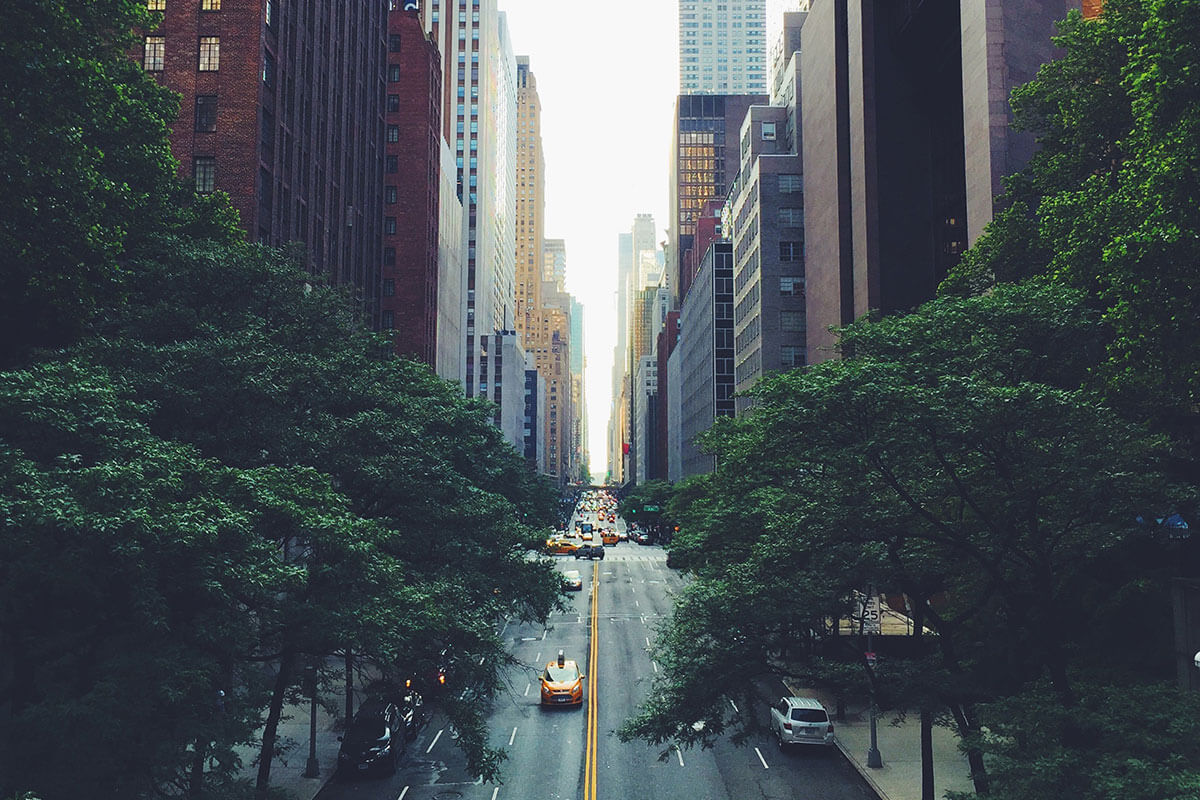 Our Unmatched Income Guarantee
We're so confident in our ability to maximize your property's performance, that if we don't meet or surpass AirDNA's projected income for your property in the first year, we will credit you the difference, up to $5,000.
Please click here for information.